About project
Puzzle Fight: PvP Wars is a new match 3 fantasy game with epic PVP battles.
Are you a fan of The Lord of the Rings and Game of Thrones? Then the world of the Rodrim continent with knights, magicians, and fairies is waiting for you. These fabulous and mysterious lands have prepared many trials for you. Take out your sharp sword, and prepare your strong shield, because Puzzle Fight: PvP Wars will test your fighting skills. You will become faster, stronger and smarter! Gather the best squad of heroes under your banner and lead them through all the trials. Players from all over the world are just waiting to destroy you. Fight with everyone and show who is the best PVP fighter in the lands of Rodrim!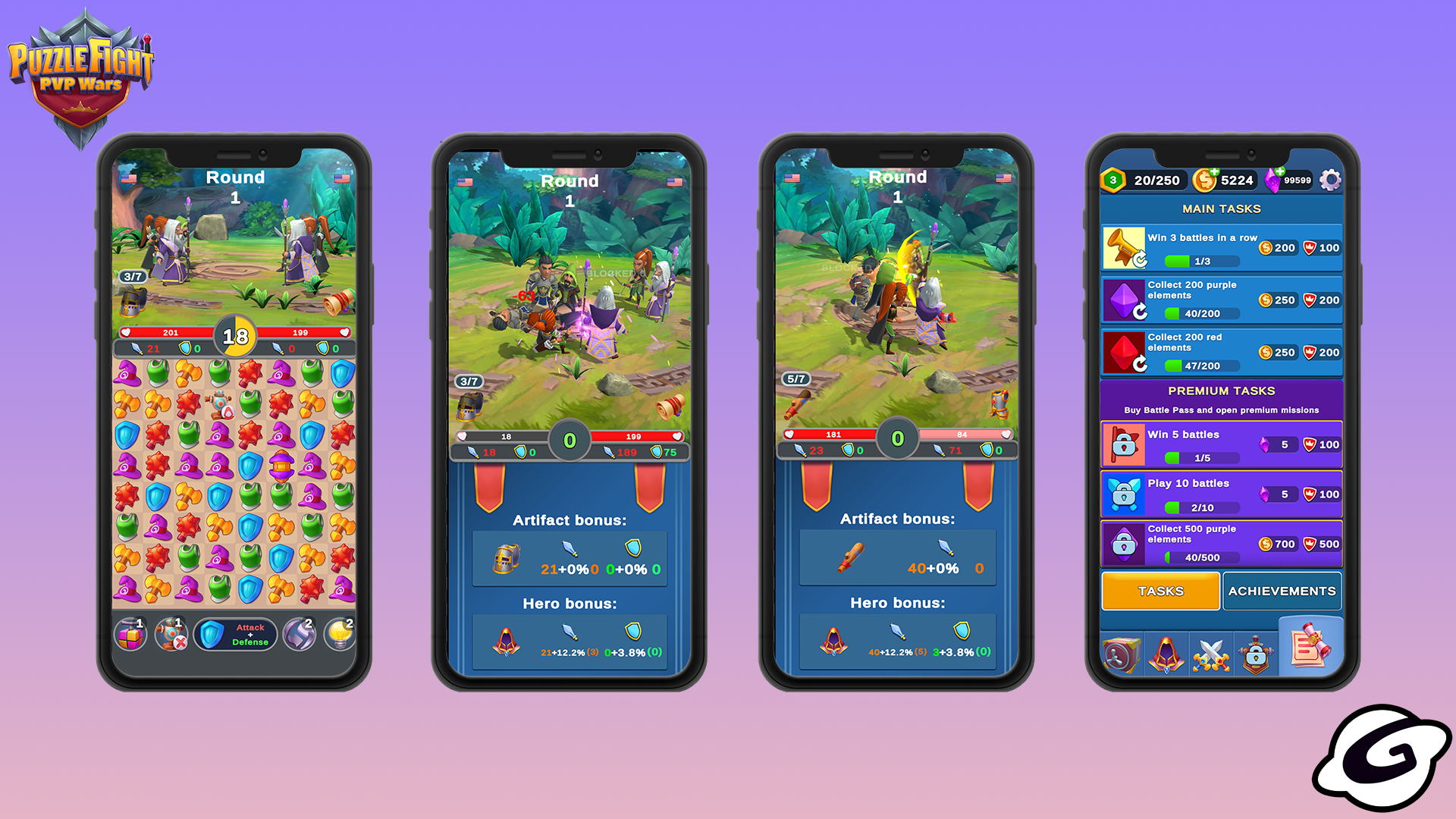 The main feature of Puzzle Fight: PvP Wars is balance. Match colors to attack and defend! The balance between attack and defense is the key to victory! He will help you defeat any opponent and save the lives of your heroes. And what is a match 3 game without boosters?! Our cool boosters are super useful and will help you destroy any enemy squad!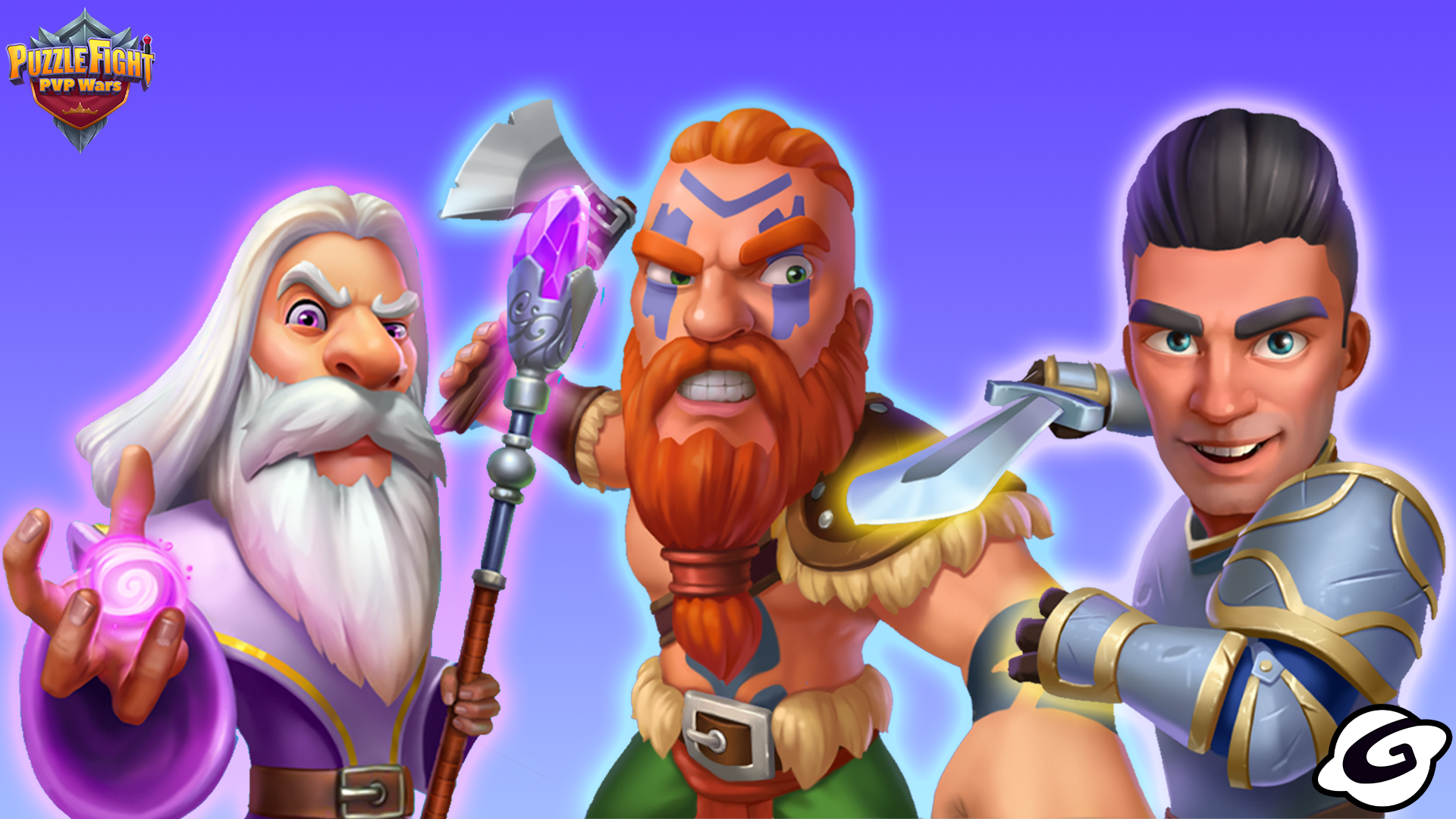 Puzzle Fight: PvP Wars is the perfect game to kick back and enjoy a new adventure. Show off your fighting skills! Become the best leader of the best squad of heroes! Start your fantasy adventure right now!