About project
Web3 Post-apocalyptic tactical RPG with user-driven economy and tokenomy. Mine, craft, launch a business, and fight for the desert


Game story
The story begins in the distant future on an Earth that has survived a catastrophe. The well-known world has been destroyed, and remnants of civilization hide in technological shelters to save human experience and heritage for the future generation and the new world. Hundreds of years ago shelter citizens left their underground homes to build a new world.


World map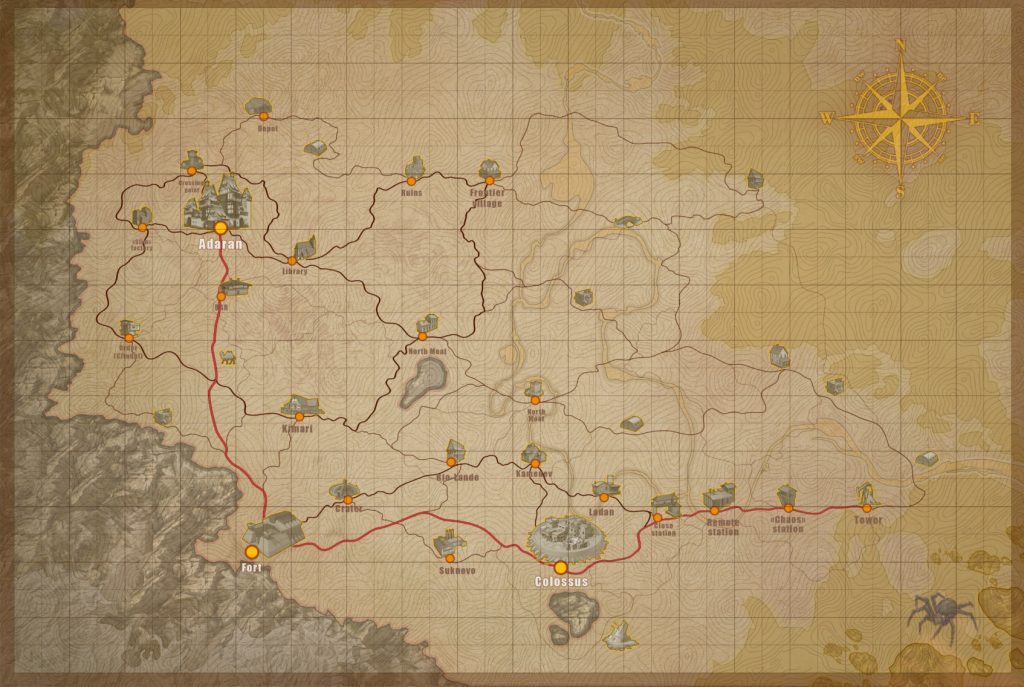 The game world represents a huge desert, full of enemies and resources. It has a rectangle shape, divided into thousands of locations and stages. In the first stage, there will be only the northwest part of the world around the north capital town – Adaran.
To the west is a mountain pass, to the east, south, and north is a desert.
The game world consists of 2 main zones of influence and a number of separate formations.
The two largest formations are Adaran and Colossus. The cities closest to them fall under their area of ​​influence and are connected with them economically and politically. In most cases, small cities are resource appendages of Adaran and Colossus. These two capitals are connected by the Highway – a long-term road, which is periodically tried to be put in order.
The path of the righteous man is beset on all sides by the inequities of the selfish and the tyranny of evil men. Blessed is he who, in the name of charity and good will, shepherds the weak through the valley of darkness, for he is truly his brother's keeper and the finder of lost children. And I will strike down upon thee with great vengeance and furious anger those who attempt to poison and destroy my brothers. And you will know my name is the Lord when I lay my vengeance upon thee.